Last year, I created
my most anticipated movie list
, and I have yet to see 7 out of the 15 listed (2 of those were pushed back until this year). Now that Awards' season has ended...I can fully hype up blockbuster season. However this year, I thought I'd do something different in my blog discussion. So...for all of my loyal fans (all 3 of you), your wait is over...here is my 2013 movie lists by the genres that I care about.
Stay Classy
I'm a comedy fan so let's quickly talk about comedies. If
Movie 43
is any indication of the year to come...we are screwed. Let's talk what we do know, franchises and sequels are in:
Scary Movie attempts another one.
The Hangover trilogy comes to a close.
Bad Santa gets a second look. Viewers will wonder why.
Grown Ups somehow got a sequel. See above.
Ron Burgundy continues his legend...and rightfully deserves too.
The final film in the Three Flavours Cornetto trilogy AKA the Blood and Ice Cream trilogy (Shaun of the Dead, Hot Fuzz, The World's End) that reunites Simon Pegg and Nick Frost with director Edgar Wright.
The real #sexpocalypse
Speaking of reunions, Seth Rogen, James Franco, Jonah Hill, Michael Cera, and Danny McBride all re-team with screenwriter Evan Goldberg (
Pineapple Express
,
Superbad
) in a movie about celebrities at James Franco's party dealing with the Apocalypse called
This is the End
. Google the red band trailer for
This is the End
and you will laugh hysterically...or you've had your sense of humor removed and will enjoy Ben Stiller's remake of
The Secret Life of Walter Mitty
. Lastly, Steve Carell looks to be hilarious in
The Incredible Burt Wonderstone
.
In summation, try to see
The World's End
,
This is the End
,
Anchorman: The Legend Continues
, and
The Incredible Burt Wonderston
e from my favorite genre of movies.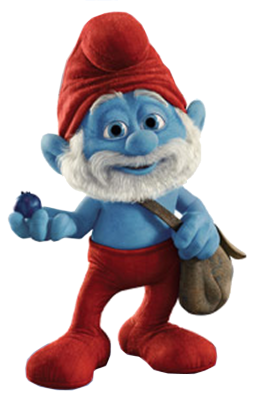 I am not a communist
Next up, you've got your reinterpretations of classic characters like Disney's
Lone Ranger
film and their version of Oz with
Oz the Great and Powerful
. Jack from "Jack and the Beanstalk" receives a fairy tale makeover with
Jack: The Giant Slayer
. Papa Smurf and the gang continue to defile their name with another live-action movie. Of course, the egocentric Peter Jackson and his overly excessive second spectacle that re-introduced Middle-Earth,
The Hobbit: Desolation of Smaug
. Then, Katniss and Percy Jackson return for their second novels transferring to the big screen with
The Hunger Games: Catching Fire
and
Percy Jackson: Sea of Monsters
. Lastly,
World War Z
should finally have it's big screen interpretation this summer.
For our next segment, we will pit:
Comic Book Movies VS. Science Fiction Movies
.
I know what you are thinking..."Professor Procrastination, are these not the same genre?!?" And I say, yes they are. But, for this segment, let's pretend that superheroes were not created through fictional science.
Movies based on comic books and Graphic Novels:




Sin City: A Dame to Kill For - Sin City wasn't my favorite film, so my guess is that I could care less about this one.

I, Frankenstein - An unknown graphic novel for me, but it is a retelling of the classic Frankenstein story...so I'll be excited to see what this brings.

R.I.P.D. - Another unknown to me, but the premise of a undead police department sounds intriguing.

The Wolverine - One of my favorite comic book characters of all time, but the last solo movie left a sour taste. I'll wait until I see the trailer before I decide.

Kick Ass 2 - The first film was a pleasant (yet extremely violent) surprise. I can't wait to see what the second brings.

RED 2 - I absolutely loved the first film. A Bruce Willis action-comedy co-starring Helen Mirren and John Malkovich. I can't wait to see what the second brings....like the addition of Anthony Hopkins.

Iron Man 3 - Iron Man brought to you by Shane Black who does action right...this should be a good one.

Thor: The Dark World - I'm very excited to see about the different realms. Of the Marvel movies in 2013, this is the one I'm most excited for.

Man of Steel - Superman with Zack Snyder visuals...this should be epic.
Science Fiction Movies:




After Earth - Will Smith was a bankable star then he was absent for four years. His first return to a non-franchise role is with M. Night Shyamalan. That guy's career has been spiraling out of control for years. Think about it. He was nominated for an Oscar in 2000 for Best Director...and now has been nominated for 3 Razzies in 5 years (and won twice) for Worst Director. Can Will Smith combined with the rising success of his son, Jaden Smith, pull this director out of the abyss. Doubtful...but if it happens, it'll be that unexpected twist we've all been waiting for.

Oblivion - Tom Cruise in sci-fi is usually pretty bad (see War of the Worlds), but if the trailer is any indication of how good this movie will be, then maybe I'll Cruise to the theater. (see what I did there?)

Ender's Game - Adapted from the 1985 novel of the same name, Harrison Ford will mumble at Hugo's Asa Butterfield. The film's director, Gavin Hood, did direct X-men Origins: Wolverine...so I'm not going lose any sleep trying to see this one.

Gravity - From the writer and director of Children of Men comes the story of an astronaut drifting in space after debris impacts the shuttle. It stars two Academy Award winners, Sandra Bullock and George Clooney and the writer/director Alfonso Cuarón has three Oscar nominations himself. Sounds intense.

Riddick - Vin Diesel's character third time on the big screen. After the Pitch Black spin-off, The Chronicles of Riddick, didn't do well at the box office, fans of the character worried his story would be done. It isn't.

Elysium - Neill Blomkamp wrote and directed while Matt Damon stars. After Blomkamp's District 9, I'll be sure to watch this one.

Pacific Rim - A monster movie with monsters fighting human created giant robots...I'm there. Guillermo del Toro is directing? I'm there opening weekend.

The World's End - Edgar Wright directs Simon Pegg and Nick Frost...nothing more to be said about this science fiction comedy.
Winner? I'll say ME! Because I love comic book movies and sci-fi movies! What movies do you want to see this year? Sound off in the comments!
My 5 must sees:
5) Pacific Rim


4) The World's End


3) Thor: The Dark World


2) Star Trek Into Darkness


1) Man of Steel
Honorable Mentions: Iron Man 3 and This is the End